Could the next big Animal Crossing crossover and collaboration be with LEGO? It certainly seems like a possibility!
The latest rumor swirling in the LEGO community this week suggests that an official Animal Crossing x LEGO collaboration is in fact heading our way in the early part of next year.
According to the alleged rumor originating from LEGO tracker exabrickslegogo_ on Instagram, there would be five different Animal Crossing themed SKUs releasing at the following pieces and price points during March 2024:
#77046: $14.99 with 170 pieces
#77047: $19.99 with 164 pieces
#77048: $29.99 with 233 pieces
#77049: $39.99 with 329 pieces
#77050: $74.99 with 535 pieces
Additionally, mini-figures with molded heads are expected to be included.
Though we don't have more specifics, it's easy to imagine endless possibilities for sets to build iconic setpieces from Animal Crossing: New Horizons including the Airport, Nook's Cranny, Museum, Able Sisters, Town Hall, and even Harvey's Island.
This wouldn't be Nintendo's first foray into teaming up with LEGO either as we've already seen the company work together on Super Mario sets with Mario, Luigi, Peach, and more in the past.
With Animal Crossing arguably being Nintendo's most popular franchise with kids these days after Super Mario and Pokemon, it'd certainly make sense for LEGO to expand their Nintendo partnership towards Animal Crossing next. In fact, it was just revealed yesterday that Animal Crossing: New Horizons has now reached a whopping 42.79 million copies sold worldwide — placing it as the second best selling game on Nintendo Switch after Mario Kart 8 Deluxe!
Is This Rumor Credible?
We're no experts in the world of LEGO sets here at Animal Crossing World, but it appears that multiple different leading rumor trackers in the LEGO community have endorsed this leak corroborating that they believe it to be true, including 1414falconfan.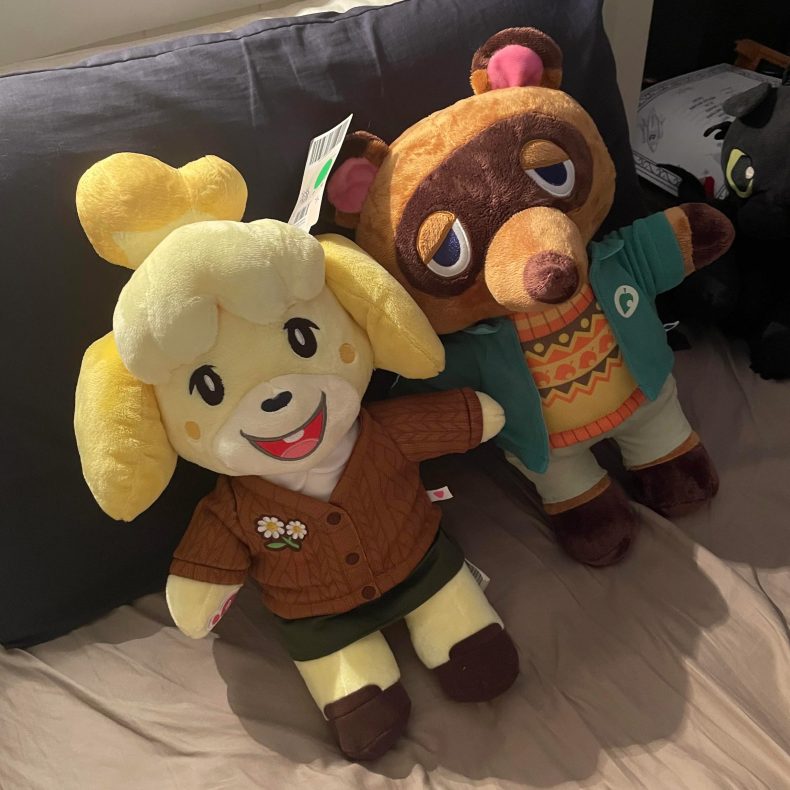 So in terms of rumor credibility, we'd put this one squarely in the middle range. It's not a completely meaningless 4chan style rumor as folks with a reputation have put their name on it, but it's still not what we'd consider ironclad or confirmed at all either.
Regardless, there is no doubt at all that this collaboration would be a hit for both parties involved. And it's definitely not out of question with how many other licenses we've seen Nintendo give out for Animal Crossing products in the past few years; makeup, Monopoly, Build-A-Bear, ice cream, and many more!
What would you like to see out of Animal Crossing LEGO sets? Would you consider picking some up if it looks good? Let us know in the comments below!
Stay tuned to Animal Crossing World for everything on Animal Crossing: New Horizons, including our extensive Guides section here. Our most popular pages include Redd Art, Bug-Off Event, Fireworks Show Event, Summer Shells DIY, New August Critters, Bush Types & Colors, Villager Houses, Sea Creatures, K.K. Slider Songs.